Welcome to Highlands County Corvettes, a Corvette Club for Corvette enthusiasts and owners who live in and around Highlands County Florida!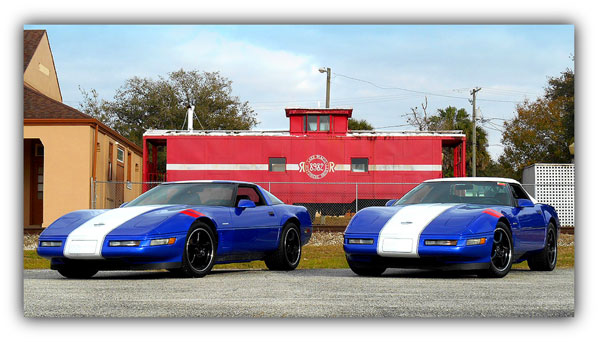 Highlands County Corvettes is a dynamic Corvette club serving Lake Placid, Sebring, Avon Park, and the surrounding towns and villages of Highlands County.
Monthly Corvette-only car shows are held on the fourth Saturday from October through May. The car shows are held at the American Legion Post 25, in Lake Placid, Florida, from 11 am to 2 pm.
There are no attendance fees
Door prizes and music provided.
The American Legion's kitchen serves up burgers, dogs, fries, and onion rings, and the Legion's bar is open for soft and hard drinks. You can also get a cool break from the heat inside the Lounge.
Highlands County Corvettes also has weekly breakfast Meet-Ups at Oscars Family Restaurant, on Rt. 27, in Sebring, Florida from 8 am to 9:30 am. This isn't just a "guy thing", gals are invited too!

We also schedule special Corvette Destination Events. Click the "Upcoming Events" tab at the top menu to see what's scheduled.
To be alerted to Highlands County Corvettes events, or for specific questions, click the "Contact / Email Signup" link at the top of this page.
We DO NOT sell, rent, or share our email list. Emails will come from John Meyerhoff and the Subject will read; "HIGHLANDS COUNTY CORVETTE NEWS".

See you at our next breakfast or Corvette car show!