Let's Have breakfast and talk 'Vettes!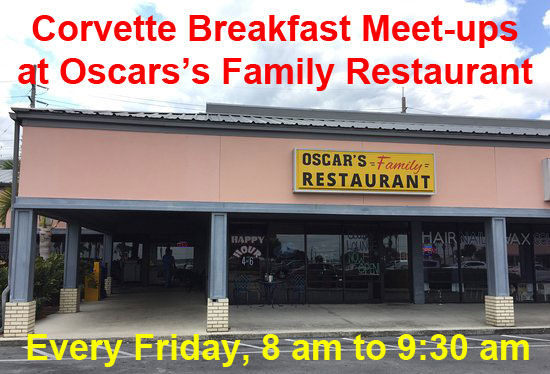 Every Friday morning, from 8 am to around 9:30 am, around 25 Highlands Corvette Club members get together for breakfast at Oscar's Family Restaurant to enjoy a good breakfast, resource with one another (many of our members are very knowledgeable!), share stories, bench race, laugh, and enjoy one another's company.
We typically have 20-to-25 in attendance.
Oscar's breakfast meals are mostly under $10 and the food is very good.
We have a great bunch of guys, and gals are invited too! Join us!
Oscar's Family Restaurant is located at 267 US – 27, Sebring, Florida, in the shopping center at the corner of Rt. 27 and Flare Road, on the West side of Rt. 27.
---