We have two more shows before our summer "It's TOO HOT!" break.
The April Show will be on April 25, 2023, from 11 am to 2 pm at the American Legion Post 25, on Rt. 27, in Lake Placid, Florida.
And the last show for the season will be May 27, 2023, from 11 am to 2 pm at the American Legion Post 25, on Rt. 27, in Lake Placid, Florida.
Our Corvette Shows at The American Legion will begin again on October 28, 2023.
ANNOUNCEMENTS:
Our Corvette pal, Mel Feathers has gone ahead for his Eternal Corvette Cruise.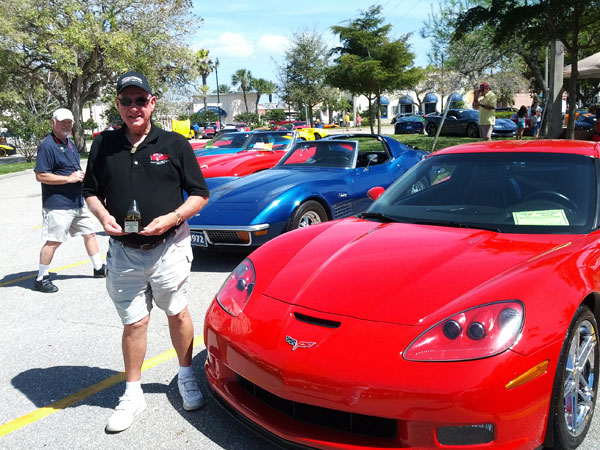 Mel's wife, Marsha, has announced an informal open house to honor Mel on April 1st at their home at 178 Lake Drive Blvd., in the Harder Hall area of Sebring from 2:00 to 4:00 PM.
If you knew Mel and would like to attend, I am sure he and Marsha would be proud to have all the HCC members and their Corvettes stop in to visit!
Mary Carol and I will be attending. Mel was a Corvette guy who loved their Vettes and was a regular at all our activities!
WE'RE LOOKING FOR A NEW "EVENTS" COORDINATOR
Edde King has informed us that she needs to step down as Highlands County Corvette Events Coordinator for family reasons. Destinations need not just be places that have Corvettes, although we really like that. Sometimes it's just a drive through the countryside for strawberry shortcake or lunch at the Log Cabin BBQ in LaBelle.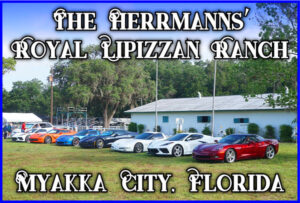 Our last Destination Event was in April 2022 to see the Lipizzan Horses at the Herrmanns' Royal  Ranch, in Myakka City, Florida.
So, if there are places you think the Corvette group would enjoy visiting, step on up and you can be Highlands County Corvettes' events coordinator! Contact me, John Meyerhoff at… meyerhoffvet@aol.com
WOULD YOU LIKE TO BE ON OUR MAILING LIST?
If you have recently found one of our "You Are Invited to a Highlands County Corvette Show!" postcards on the windshield of your Corvette, and would like to be on our email list to receive announcements and updates; email me, John Meyerhoff at… meyerhoffvet@aol.com .
Be sure to include your Name, Email address, AND your phone number.
THANKS, HUSTON CHEVROLET!
And a BIG THANKS to Tim Huston, owner of Huston Chevrolet for their sponsorship of Highlands County Corvettes. At their Grand Opening Corvette & Car Show, we had 35 Corvettes at the show at Huston and they were very pleased with our participation there!!! Our show record is 43 Corvettes!
WOULD YOU LIKE SOME HIGHLANDS COUNTY CORVETTES POSTCARDS???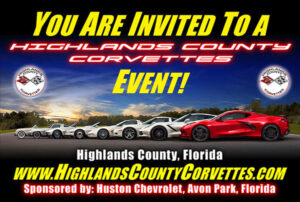 And lastly, if you would like to have a few of our "Invitation" postcards to put on Corvette you might see in parking lots, visit Mary Carol at the Sign-In tent at the next show.
That's all for now.
See YOU at the next Highlands County Corvette Car Show!
And remember, "Save the Wave"! – John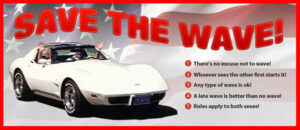 ---
Parting Shots From The Huston Chevrolet Corvette & Car Show!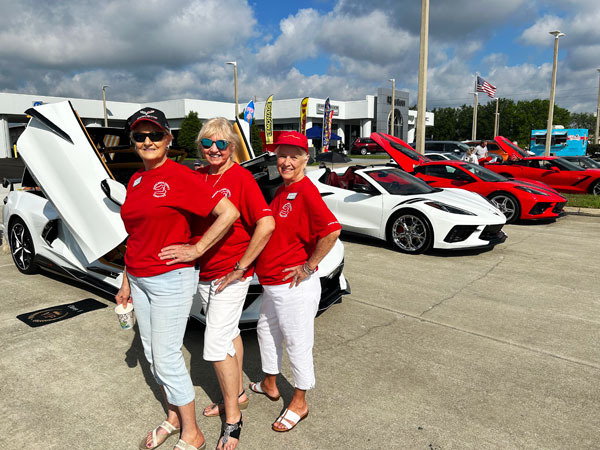 ---