Dateline: 5-4-22 – Our April 2022 Highlands County Corvettes Car Show at the Lake Placid American Legion was a delight. The day started out nearly cloudless and by showtime, a blanket of clouds kept temps in the upper 70s and it was breezy. A few times it was too breezy, but at least we weren't cook'n!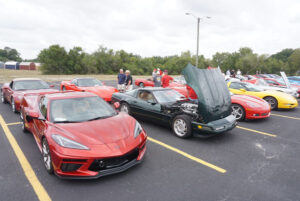 We had a total of 33 Corvettes at the show, with several newcomers, and a few old Corvette friends we had not seen in some time. Tony Batterson was back with his maroon 1967 "Old School" Sting Ray Coupe. You almost never see mid-year Sting Rays on the road these days, so it was good to see Tony's Sting Ray.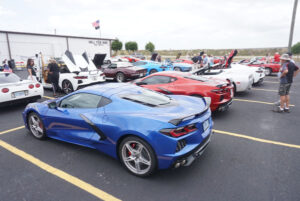 Our Door Prize winners included: Lauren Crisp, Robert Moore, Pati Ryan, Keith "Mr. Lucky" Lang, Jim Schindlbeck, Scott & Pati Sorter, Edde King, and Mark Taboda. Our 50/50 winner of $85 was Jim Maze.
Our May 28th Corvette Show will be the last for the season. We will start shows again beginning October 22, 2022.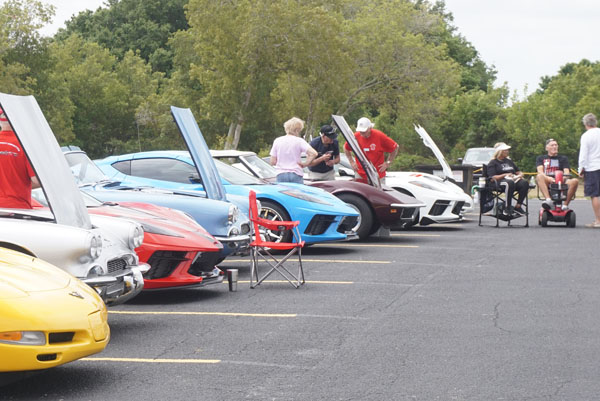 For our final show for the season, we would like to have a Corvette from all eight generations that we will line up along the long white side of the American Legion with our Highlands County Corvettes banner behind. This will be a great photo for the Highlands News-Sun!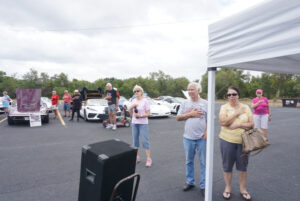 Hope to see you all there. As always the Legion's "mess Hall" kitchen will be open for American food; hot dogs, hamburgers, cheeseburgers, french fries, and onion rings! And the Legion's cool bar will be open from everything from hard drinks and beer to soda pop and water. Bring a friend, bring the kids, bring the grand kids!
We also want to mention that our Destination Event to see the Lipizzan Stallions on Saturday, April 30 was awesome. If you have never seen these magnificent horses you owe it to yourself to do so. The ranch is closed for shows in the summer but will reopen in late December. You can check out the post covering the trip, HERE. Big THANKS to Edde King for putting this together!
Till then, Find New Roads and Save the Wave! – Scott, John, and Mary Carol
---
PS – At our next show, bring an American flag. Let's festoon the American Legion parking lot with our beautiful American flag! We love our great flag!
---