Horse "POWER" of a Different Kind!
Dateline: 5.1.22 – First of all, big thanks to Edde King for planning this destination event. Since we moved to Lake Placid in 2014 we've been hearing about the Royal Lipizzan Stallions, but life always seemed to get in the way. After watching several western-themed TV series, we were primed to see these amazing horses.
The Herrmanns' Royal Lipizzan Ranch is located at 32755 Singletary Road, Myakka City, Florida. From Lake Placid, it's an easy one-hour ride through cattle and farm country. The Herrmanns' rance is simply beautiful and it was a perfect, warm, breezy day. There is a lot to the story of the Royal Lipizzan Stallions and I won't attempt to rewrite it here but have included links for more background information below.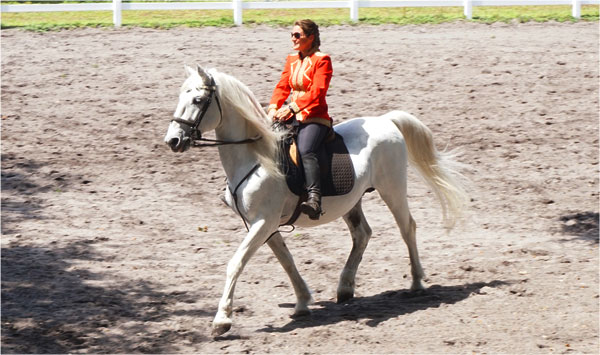 Owner, Gabriella Herrmann (above) hosts the approximately two-hour show, which begins with the American flag. The Herrmann family emigrated to America in 1962 and up until recently performed all over America with their Royal Lipizzan Stallions. A Herrmann ancestor, a knight, was given a Lipizzan stallion as a gift 300 years ago!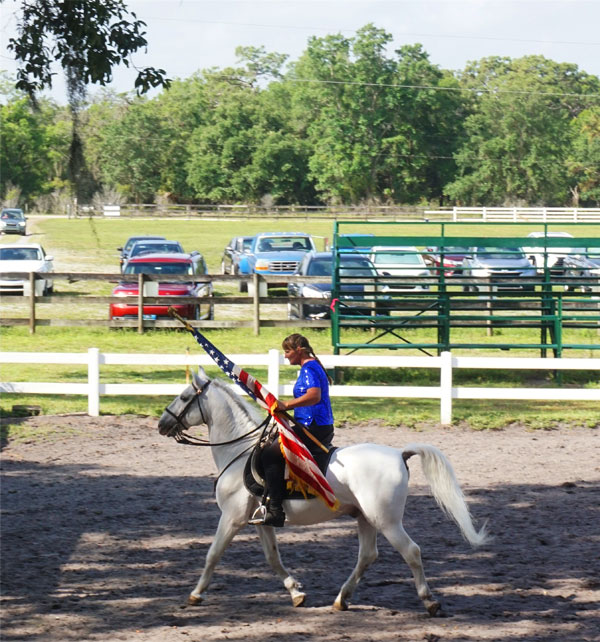 There's a patriotic American aspect of the Royal Lipizzan Stallions connected to General George Patton. It seems that the great general was a horseman himself and was behind to covert effort to rescue these fine Austrian horses from Stalin's advancing Russian troops. The Russians would have surely destroyed the horses. So, we have not only the Herrmann family to thank, we have General George Patton to thank as well.
In 1963 Walt Disney released the film, "The Miracle of the White Stallions", starring Robert Taylor and Lilli Palmer. The movie is available to rent on Amazon and it has been posted on YouTube. You can watch the movie below.
According to the Wikipedia pages about the above movie; "General Patton came from a wealthy and distinguished family, riding since childhood. Commissioned into the Cavalry, he represented the United States in the 1912 Olympics in the Modern pentathlon; one of its five events includes Show jumping. He designed the M1913 Cavalry saber (famed as the Patton saber), and went on to become the Cavalry's top instructor, then the Army's first Master of the Sword. Always a devoted rider, even during wartime, he was known until his death for wearing riding breeches and high boots as his distinct personal uniform." Amazing!
The April 30, 2022 show was the last for the season but will reopen in early December. For more information, visit their website, https://www.herrmannsroyallipizzans.com/ .

Even if you are not "into horses" these magnificent animals are a thrill to see. This is a trip well worth taking again. Thanks, Edde for putting this together! – Scott, John, & Mary Carol
---
PSS – I too 92 photos! Here are a few of the more dramatic shots…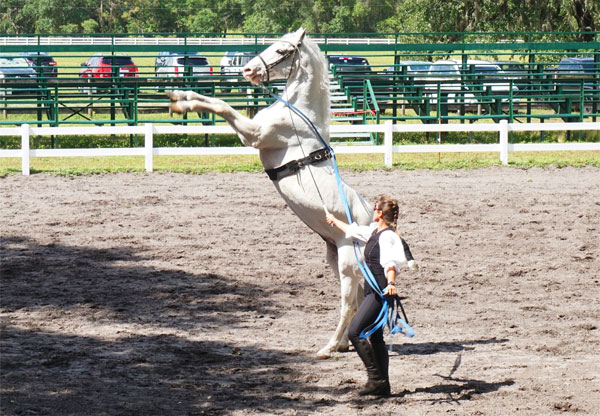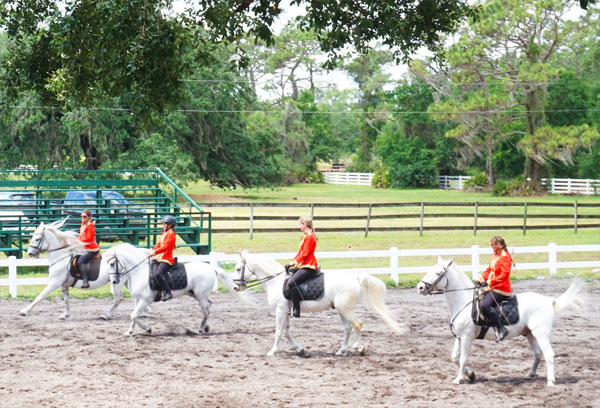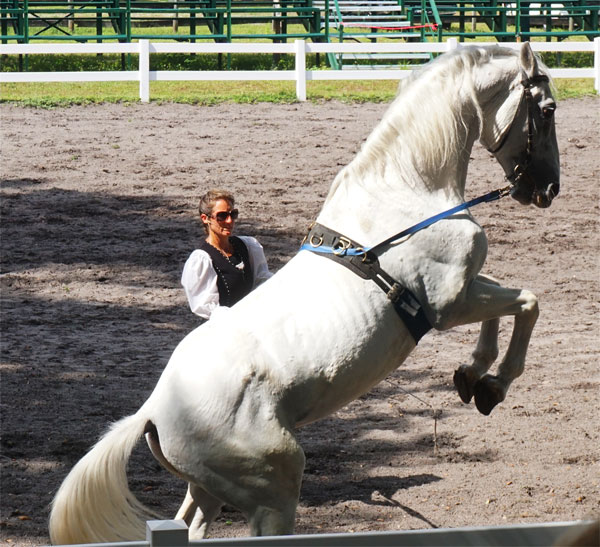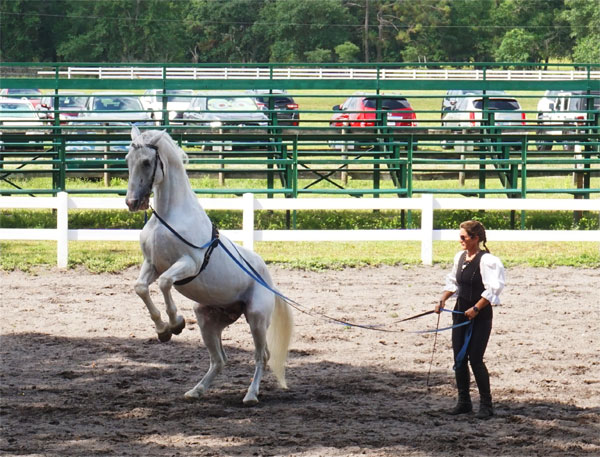 WOW!!!