A Great Day For A Corvette Car Show!
Dateline 12-2-2021 – Greetings,
   It was a perfect weather day for a car show, with clear skies and temps in the mid-'70s. We had 36 Corvettes on the Saturday after Thanksgiving,  our largest number ever for a November show!!!

Our 50/50 winner was Charlene Wood and she took home $85!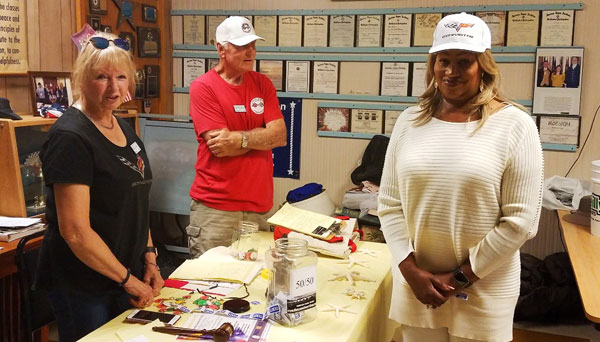 Also, we had 8 other winners that took home cash prizes and certificates valued at $250!!!
DOUBLE-CLICK the above image to start the slide show!
SCHEDULE CHANGE FOR THE
DECEMBER CORVETTE SHOW!
Our usual Corvette Car Show schedule is for the 4th Saturday of every month, 11 am-to-2 pm, beginning in October and running through May. However, this year Christmas Day falls on the 4th Saturday.
So, our December show will be on the 3rd Saturday of this month, December 18.
And, for this month only, we will start the Corvette Show at 10:30 am (30 minutes earlier) and finish at 1:30, 30 minutes early.
This is the same day as our annual Christmas Party. For more details and to sign up for the party, CLICK HERE. The Christmas Party starts at 4 pm.
So why not make "Corvettes" an all-day thing? Come to the Corvette Car Show, then celebrate Christmas with us later in the day!

That's all for now. – John
PS – For more details and to sign up for the party, CLICK HERE.
---