If you have ever longed to be able to buy a near-factory-built Corvette race car, here you go!
Dateline: 3.29.22 – After our weekly Corvette breakfast at Oscar's Family Restaurant, in Sebring, Florida, a small contingent of Highlands County Corvettes members caravaned to Stingray Chevrolet, in Plant City, Florida to see the new C8 Z06 Corvette, in person.
If you have never been to Stingray Chevrolet, you owe it to yourself to visit there someday. The showroom and service are huge and beautiful. Owners Steve and Susan Hurley have made their Chevrolet dealership a car enthusiast's delight with not just shiny new Chevrolet cars and trucks, but classic Corvettes, unique race cars, and restomods. There's plenty of eye candy to delight over.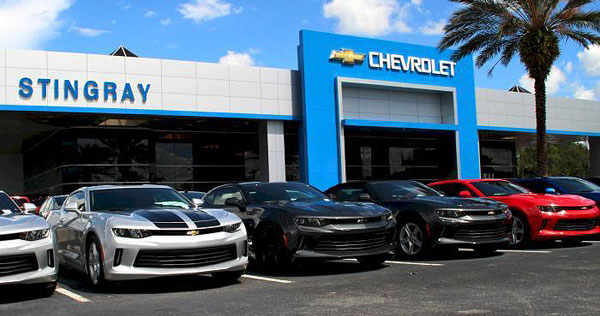 But the star of the event was the C8 2023 Accelerate Yellow Z06. Ever since the Z06 Corvette arrived in 2001 as its own unique model Corvette (the original 1963 Z06 was a suspension/brakes option and not a dedicated model), "Z06" has meant "track Corvette". This is something that Corvette owners and fans have wanted for decades and the C5 Hardtop (FRC – Fixed-Roof-Corvette) with its stiffer structure was the perfect platform for the track car model.
Thanks to Chevrolet's support of the C5-R Corvette Racing Team, each successive generation of Z06 Corvettes have received more and more race car engineering and hardware. Since the debut of the 1999 Pratt & Miller C5-R Corvette race car, Pratt & Miller has served as Chevrolet's defacto Racing Engineering Division. The C8 Z06 has taken the Corvette track car concept to a level of performance capability to an un-imagined level of technology for a mass-produced sports car. While it is true that most C8 Z06 Corvettes will never be tracked, the bragging rights have never been more astonishing.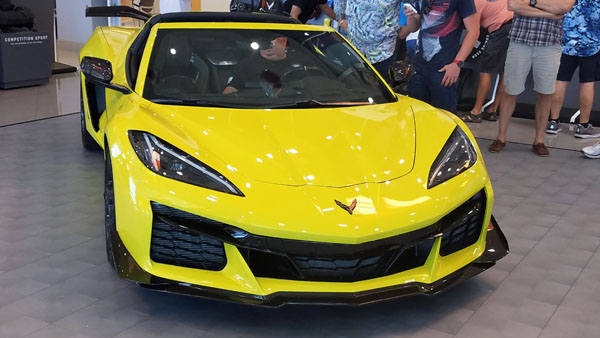 GMAuthority.com recently published a detailed report of the technical details of the C8 Z06. You can check it out HERE.

The below slide show features all of the very cool specialty cars on display at Stingray.
Here are my thoughts on the C8 Z06. When the 2001 Z06 debuted, unlike the C4 ZR-1, at first glance you knew you were looking at something special. The car had dedicated wheels, front bumper cover, side vent mesh inserts, and functional side rear brake scoops. The 2004 Commemorative Edition Z06 even had a carbon fiber hood! Dan Barr owns one of these cars and it is a real beauty.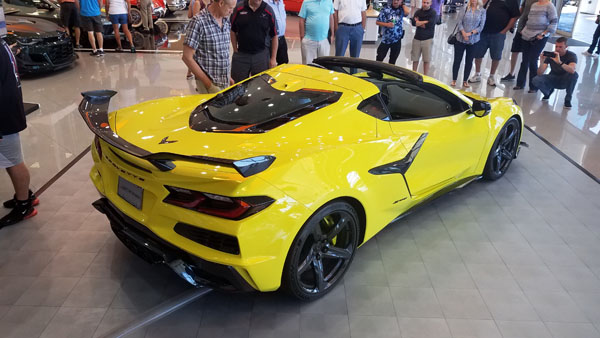 But it was the C6 Z06 that stunned everyone with its distinctive wide body that gave the car a broad-shoulder look, a unique front bumper cover, side rear brake scoops, and dedicated wheels. Under the pretty fiberglass, the C6 Z06 had an aluminum frame, a 505-horsepower 427 LS7 engine, a dry-sump oil system, bigger brakes, and a more aggressive suspension. The visuals of the car were spectacular. The C7 was equally unique and visually spectacular.
The C8 is a whole other animal that delivers performance a few ticks better than the amazing C7 ZR1, just in its standard configuration. The C8 Z06 goes even farther with its LT6 DOHC flat-plane crankshaft that enables the engine to have a 8,600-rpm redline with twin 87-mm throttle bodies, a dry-sump oil system, and the list goes on and on. The eight-speed, dual-clutch automatic transmission delivers shifts faster than is humanly possible with two feet.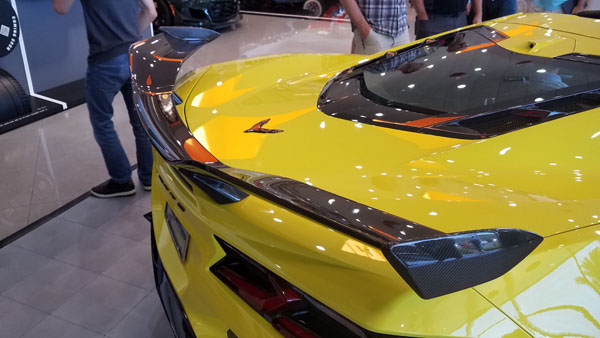 Chevrolet's published 0-60 time is 2.6-seconds. That's .3-seconds quicker than the standard C8 and 3.5-seconds quicker than the C7 ZR1. What confounds many is that the LT6 engine's torque rating is 470-lb/ft of torque. I call "torque" the "other horsepower", it's the lifting power of an engine and it is what makes electric cars so quick.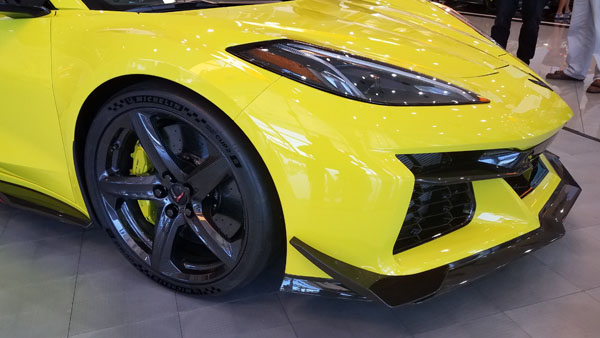 So, why is Chevrolet telling us the C8 Z06's LT6 is quicker than the C7 Z06 that has 650-horsepower and 650-lb/ft of torque, and the mighty ZR1 has 755-horsepower and 715-lb/ft of torque? There are numerous technical reasons, but it boils does to two.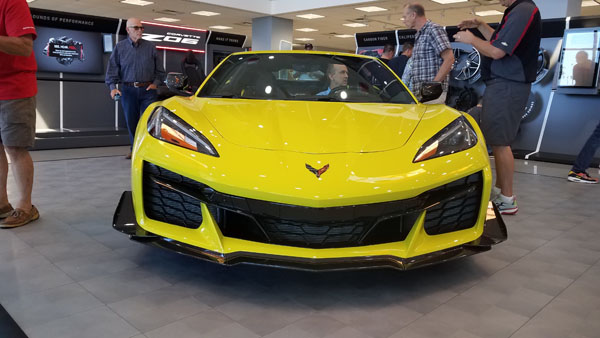 When the C8 came out, Corvette Chief Engineer, Tadge Juechter explained why going to the mid-engine configuration was so important. Despite the C7 ZR1's significantly more horsepower and torque than the C7 Z06's, even with the biggest, stickiest tires, they just couldn't get all that power to the ground. By moving the heaviest part of the car, the engine, behind the driver and just ahead of the transaxle, the weight transfer enables the C8's 495-horsepower and 470-lb/ft of torque to hook up far better than the C7 ZR1, enabling the lower-powered C8 to out-accelerate the C7 ZR1. But wait, there's more!
The second key component is the C8 Z06's incredibly tall, 5.56:1 differential gears and the 8-speed dual-clutch transmission. "5.56:1 final drive ratio". Let that one soak in for a few minutes.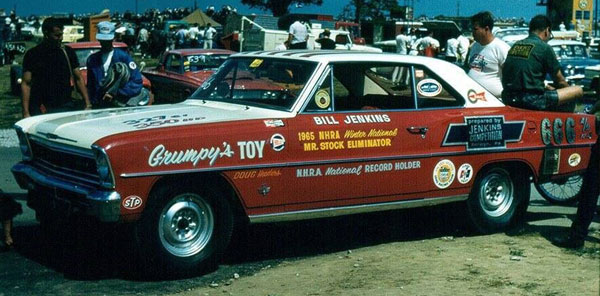 Back in the '60s and early '70s during the Muscle Car Era, a lot of cars were street raced and drag raced in NHRA Stock Eliminator and Super Stock Eliminator. Bill "Grumpy" Jenkins' Super Stock 1966 Chevy II with its L79 327/350 small-block engine that was hand-built for drag racing with around 420-horsepower, and running on '60s-ear 7-inch cheater-slicks, with 4.88:1 differential gears; held the NHRA National ET Record at 11.66-seconds! For the street racing scene, 4.88: gears were the standard, invisible "secret weapon" for maximum acceleration. You then had was a car that was only good for one thing; drag racing.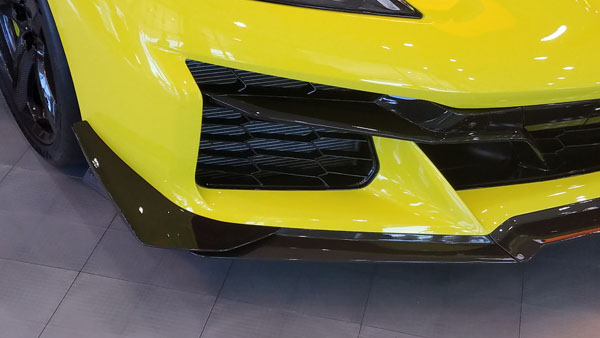 So, let's connect this with the 2023 C8 Z06.
The C8 Z06's LT6 has 670-(net) horsepower (verses Jenkins' L79 327 with 350 "gross" horsepower), an 8-speed dual-clutch transmission that shifts faster than Ronnie Sox or Grumpy ever could, it has more weight-transfer than an old Gasser with its nose up in the air, and sticky rear tires that are at least three times as wide as what Jenkins was running in 1966.
The net result from this amazingly complex car is the quickest Corvette ever offered. Chevrolet has built a track weapon that you can (unlike the old street racers) live with as a daily driver. The C8 Z06 has more "race car" built into it than any Corvette ever.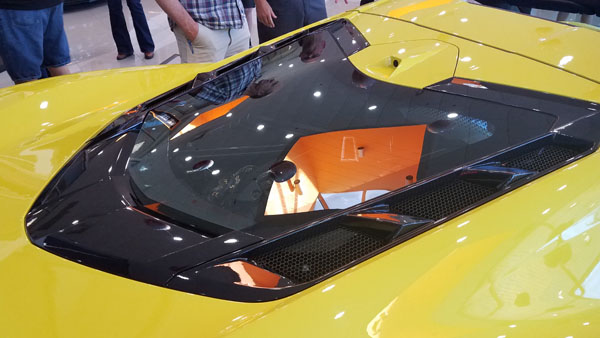 How many owners will use that car's capability? Arguably very few, but how cool is it just knowing you have it? VERY cool! Ask any C5, C6, or C7 Z06 owner.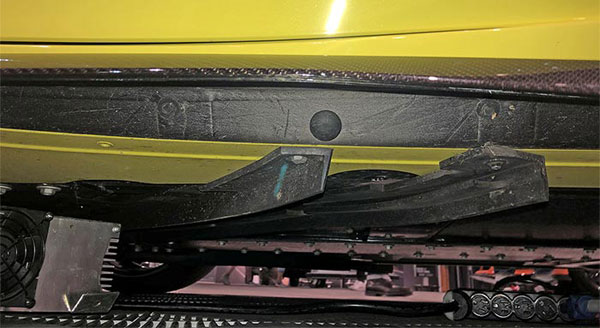 One last thing to share to further elucidate just how much of a track car the C8 Z06 with the Z07 option truly is; On January 25, 2022, Keith Cornet at CorvetteBlogger.com published this tasty tid-bit. Under the new Z06 with the optional Z07 aero package has an assortment of areodynamic goodies that include; front canards/dive planes, side rockers, a two-pedestal high wing and under-the chassis air strakes.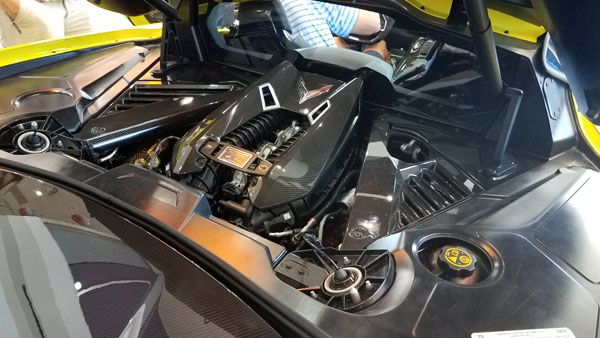 The four, five-foot-long air strakes that are about one-inch apart, mounted under the car as part of the car's under-the-car air management, and direct high-speed air under the car, outwards. While we're all familiar with splitters, skirts, wings, canards, and other aero enhancements, not one was looking for under-chassis air strakes.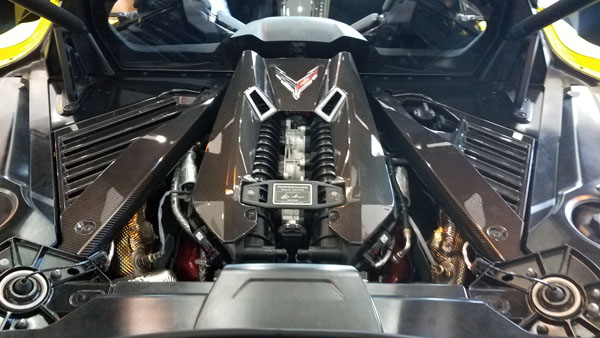 The strakes are not obvious and if they weren't there, no one would have been asking for them, but Tadge Juechter's Z06 engineering team put them on the car anyway. That's just another little thing that makes the new Z06 the closest thing to an all-out Corvette race car Chevrolet has ever offered. Duntov would be speechless!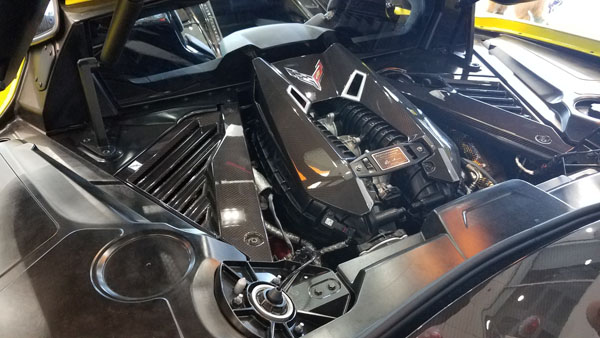 Concerning the car's visuals. The Dealer's Tour should have presented the Z06 next to the standard C8 so that we could more easily differentiate the differences; besides the wider front and rear fenders, the Z06's unique side scoops trim, the front bumper cover, and slightly unique rear bumper cover with four exhaust tips centered under the license plate.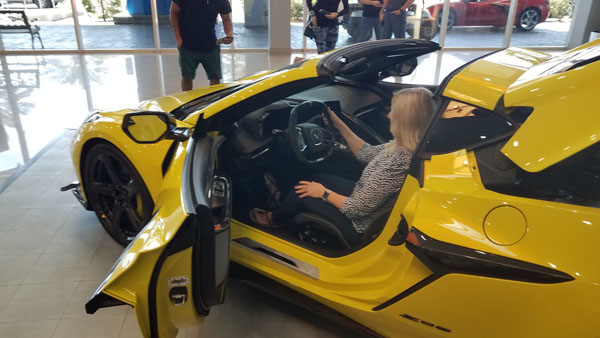 The Z06 on display was wearing super-lightweight carbon fiber wheels, that combined with the super-lightweight carbon-ceramic rotors, seriously reduce the Z06's un-sprung weight. Obviously, reduced unsprung weight is something that only racers will ever notice.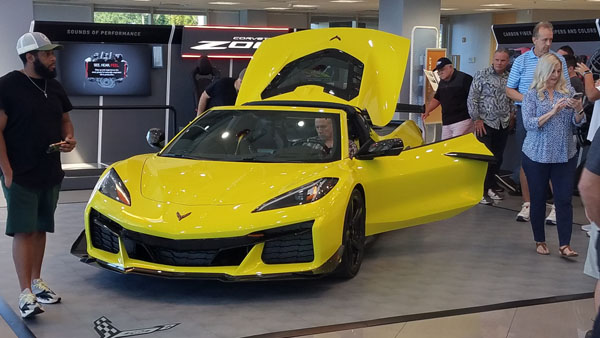 Yes, the C8 Z06 wears a lot of dedicated body panels, but unlike the C6 Z06, they aren't all that visually obvious. This is because while the C6 was a crisper shape than the C5, the design was still relatively free of creases and surface facets. The standard C8 is an elaborate concert of lines, swoops, creases, and facets. There's A LOT going on there, so much so that the C8 Z06's visual differences almost melt into the car's basic, complicated shape.
That's why Chevrolet should have had a base model C8 next to the Z06 so that the differences would have been more obvious.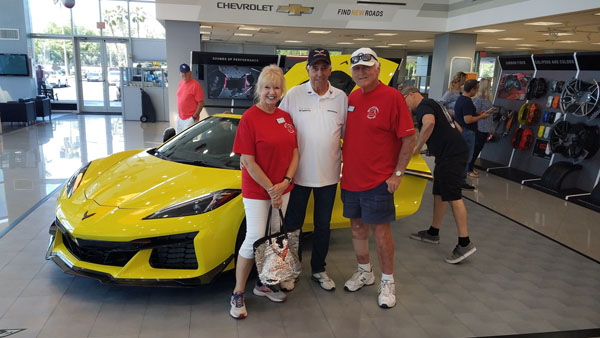 My last critique doesn't concern the Z06, it has to do with the Chevrolet personnel on hand with the Z06 Dealer's Tour. While the young man was very personable, he didn't seem to know very much about the car's technical details, other than, "Yes, it's an amazing car." As if we didn't already know that. I was stunned that he hadn't been given, at least, a crash course on all-things Z06; past and present. comprehensive press kit to study so that he could intelligently field questions. And they had no handouts for attendees to take home and pour over' no 9" x 12" photos; and no posters.

To conclude; I'm glad we went, we all had a very good time and it was great to see Bill Tower there. Between the Z06 and the rest of the eye-candy at Stingray Chevrolet and the perfect weather, it was a beautiful day. Afterward, we went to Fred's Market for lunch. The food was very good, especially the strawberry shortcake!
We will be announcing another Destination Event back to Bill's private Corvette museum very soon.
Save the Wave! – Scott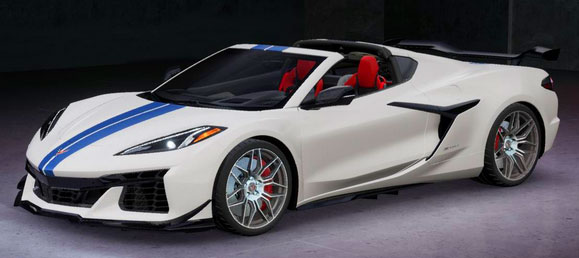 PS – If you want to have some serious fun, check out Chevrolet's online configurator so that you can trick out your 2023 Z06 any way you want! CLICK HERE!