***  CLICK THE TITLE ABOVE TO READ THE COMPLETE ARTICLE  ***   Greetings Everyone! Last winter, on January 16th, a gang of us trekked 120-miles south to Fort Lauderdale to visit George Haddad's amazing Fabulous Restorations Corvette & Muscle Car Restorations shop. Everyone was WOWED just as I had warned you all would be! :-))) Afterward, we all met at a local Italian restaurant for a delicious lunch.

Well, in all the excitement I forgot to take pictures (DOGH!).
If any of you that were with us happened to take a few shots, please forward them to me (lightoak@comcast.net) and I'll add a slide show to this post.

But late last night I found a video on YouTube with a tour of George's shop!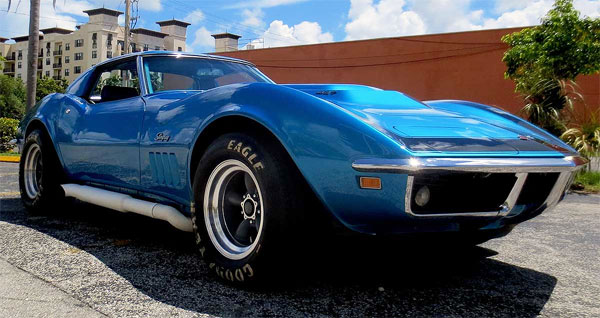 George has become the Master of Re-Creations. He is totally upfront that his cars are exact replicas. His shop's work is impeccable, and a visual delight! I met George in 2015 at the John Greenwood Tribute event at Daytona International Speedway, in Daytona Beach, Florida. George was there with his stunning 1969 427 ZL-1 Corvette recreation. We started talking and became friends. A few years ago George moved his shop into their present location. George sent me pictures of the shop and I knew I'd have to go there. So, last January I brought along a dozen or so members of Highlands Count Corvettes.

The major attraction for us was three unique re-creation Corvettes; the Penske 1966 L88 Corvette, the 1968 Owens-Corning L88 Corvette, and a LeMans Blue 1969 427 ZL-1.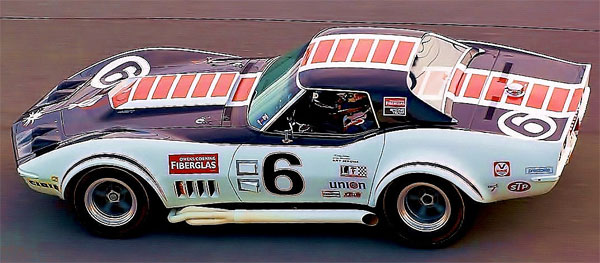 In addition to the above-mentioned Corvettes, George's shop has a wide variety of customer cars in for various modifications, upgrades, restorations, new paint, paint restoration, and detailing. Fabulous Restorations is a full-service shop and also does custom fabrication work. We got to see many cars in different stages of work.

For those that weren't able to make it, perhaps we'll arrange another visit in 2022.
Enjoy the video! – Scott
PS – If there is someplace special that you know about, or an especially scenic drive that you enjoy, let us know and we can set up another Destination Event!

---
PSS – Here are a few shots that John Meyerhoff took during our visit.

---