Highlands County Corvettes Honors the C8 Corvette
Dateline: 5-28-21 – *** CLICK THE TITLE ABOVE TO READ THE COMPLETE ARTICLE  ***, Slide Show below – We closed out the 2021 Winter/Spring Corvette Car Show season with another outstanding show at the Lake Placid American Legion Post 25 on May 22, 2021. Nice weather brought out 38 cars, with at least one car for each generation Corvette was in attendance.
Thanks to Mike and Sharon Larouche from the Orlando area and Mike ??? from Fort Lauderdale for coming all the way to Lake Placid to attend!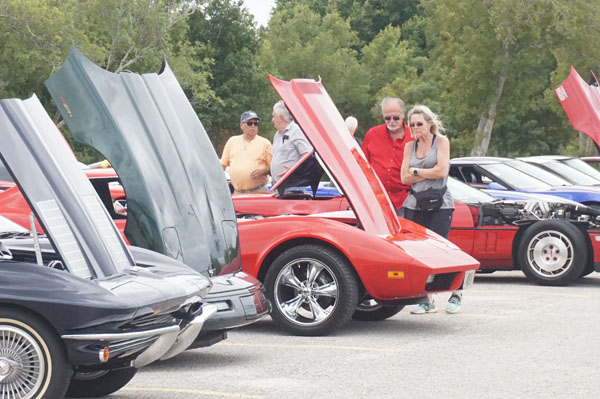 John Meyerhoff and Dan Barr organized a presentation of seven C8 Corvettes(all with different colors) along the north wall of the Legion building, in front of our Huston Chevrolet-sponsored club banner. The weather was perfect; around 80-degrees and very breezy, which contributed to some high drama as the show was coming to a close.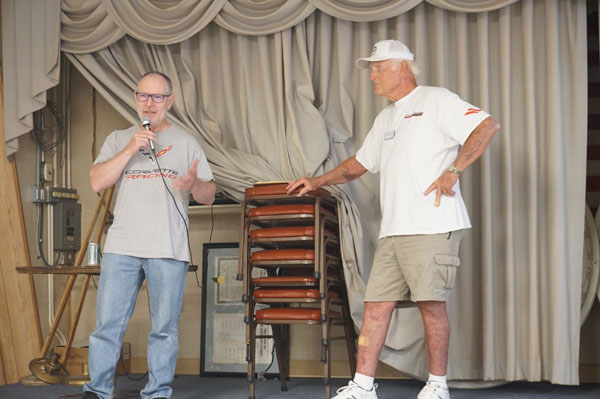 Our special guest of honor was Corvette Magazine Technical and Motorsports Editor, Richard Prince. Richard has been the official Corvette Racing Team photographer for nearly 20 years. Richard was Dan Barr's guest, as Richard featured Dan's 1989 Corvette Challenge car as part of a special photography event in February 2020 at Sebring International Raceway.
Prince gathered one Corvette race car of each generation for several once-in-a-lifetime sunset and sunrise photography sessions. Dan Barr's car is the yellow No. 9 "Bosch" Corvette.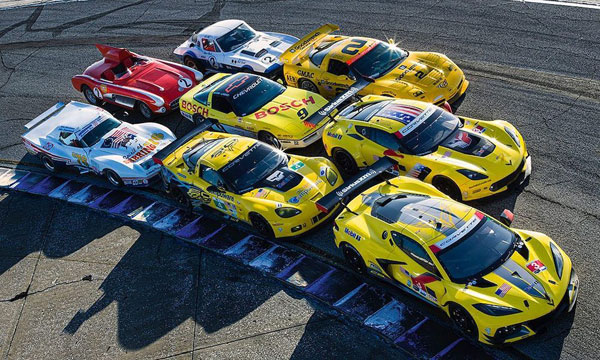 During our post-show club meeting inside the Legion, door prizes, give-a-ways of gas cards, an oil change (thanks to our sponsor, Huston Motors), and a  $20.00 gift certificate from  Oscar's Restaurant in Sebring were given out.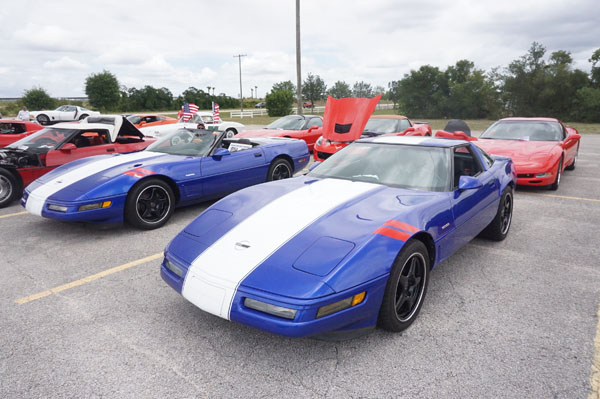 Shortly before the end of our meeting, someone came in and shouted, "It's raining!" BAM! Everyone dashed out to put their windows and, or tops up and quickly came back inside. A few minutes later, Jack Murphy came in and yelled, "John! The tent!"
Just after everyone came back in from putting up their windows and tops, a burst of wind lifted one of our tents up into the air, and landed it on the roof of the side storage shed!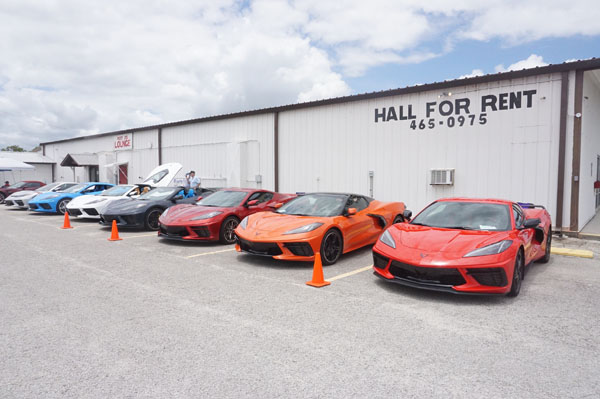 Then, while we were carefully trying to get the broken tent off the roof, another burst of wind picked up the second tent and tossed it too on the roof! Amazingly, no one was hurt and no Corvettes were damaged. The tents, of course, were trash, but it added an auspicious ending to a great day and an outstanding season!
Our next Corvette Car Show will be on October 23, 2021.
Just a reminder, if during the summer you are feeling a little car show deprived, the Caladium Festival Car Show will be at Devane Park (on the circle) in downtown Lake Placid, July 24 from 9 am to 1 pm.
Also, our weekly Corvette Friday Morning Breakfasts will continue at Oscar's Family Restaurant in Sebring from 8:30 till "whenever". After breakfast, there is typically a gathering in the parking lot for more Corvette talk and comradely.
Have a safe and happy summer!
PS – We are working on a Destination Event to visit former Corvette development engineer, Bill Tower's private museum in Plant City to see Bill's 1963 Grand Sport #005, his 1956 SR-2 Corvette race car, his 1956 Betty Skelton Corvette Daytona Speed Record car, and his pre-production 1967 427 L88 Corvette Coupe.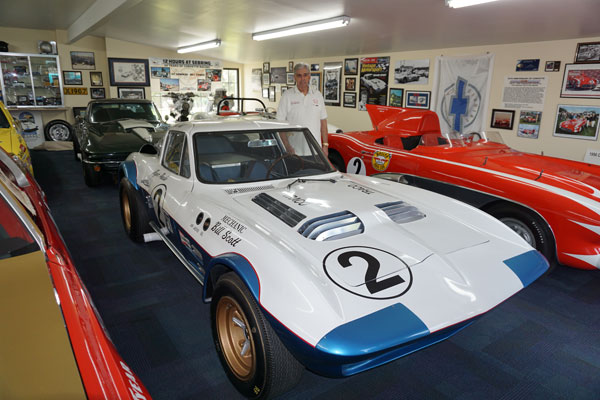 Bill also has a collection of amazing small-block and big-block Corvette racing engines. We are aiming for October or November. Details to come.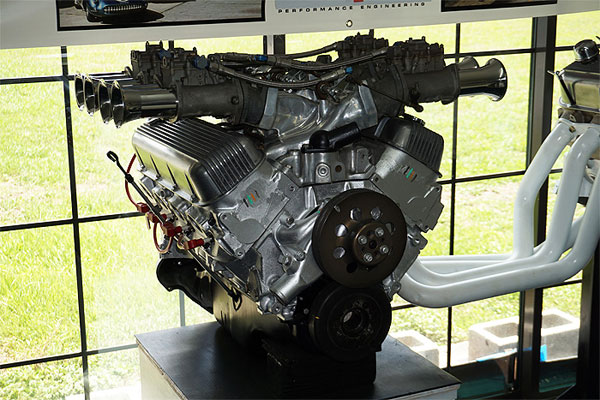 ---