Our Sojourn to Pay Homage to 1963 Grand Sport #004
***  CLICK THE TITLE ABOVE TO READ THE COMPLETE ARTICLE  ***     May 6, 2021, Slide Show below –
Dateline, 5.20.21, lead photo by Maximilian Trullenque, Revs Institute – Around 8:45 am on May 13, fifteen of us from Highlands County Corvettes met at Tabby's parking lot and by 9 am we hit to road for our 104-mile trip to the Revs Institute in Naples, Florida. The route was straightforward and except for a rubber-necking backup on Rt. 80 in LaBelle, it was smooth driving. We all arrived together, no one got separated from the group, and I made no wrong turns.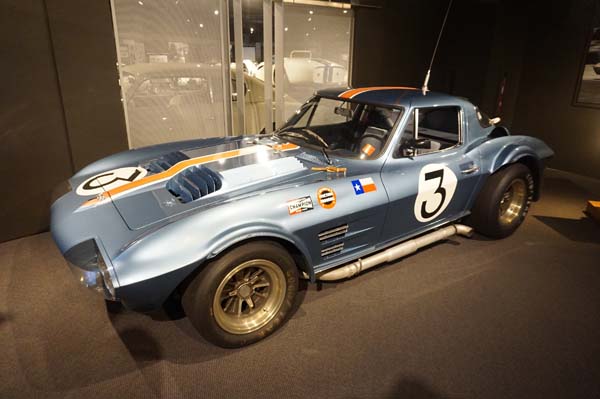 If you were not able to be with us, put The Revs Institute on your Bucket List of cool day-trip places to see in Florida. We opted for the free-range, wander-about tour of the museum. Thanks to the excellent volunteer staff, there were plenty of knowledgeable people there to answer questions.
The main attraction for us was the 1963 Grand Sport Corvette #004 race car. This is one of five purpose-built race cars Zora Arkus-Duntov had built to take on the Shelby Cobras. Only five cars were built before Chevy stopped the Grand Sport program. All five Grand Sports survive and have been restored.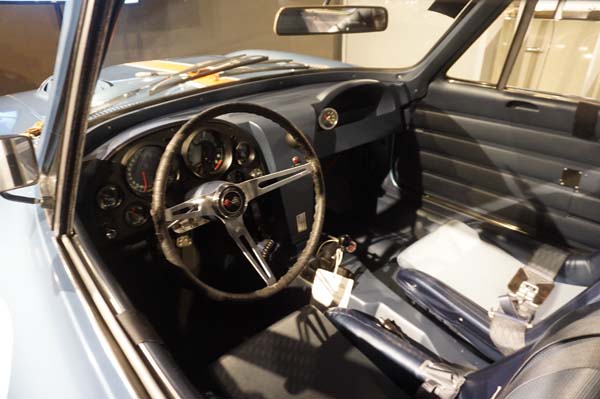 The one comment I heard many times was, "WOW! This place is REALLY COOL!" And indeed it is, the museum is as beautiful as the cars they display. It takes about two hours to see everything and by 1:30 pm everyone was ready for some chow.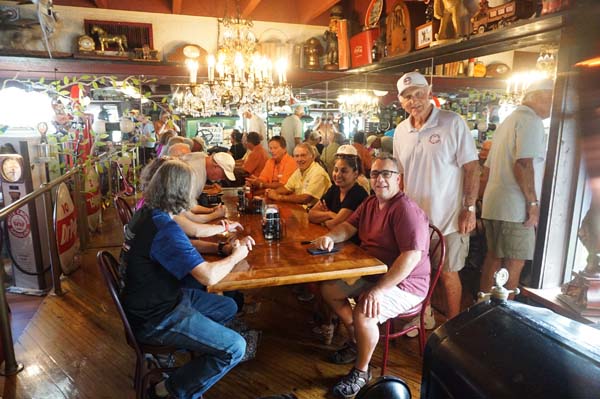 Spankys Speakeasy restaurant was just five minutes away. As the name implies, the restaurant is themed after the Hal Roach "Our Gang" series of 220 films that ran from 1922 to 1944. The ceiling is festooned with model airplanes and jets, and the walls are decorated with photos of the Our Gang actors, and various other memorabilia from that era. "Charming," says it all!
Check out the below slide show, everyone was obviously having a very good time. Is there someplace here in Florida within a reasonable drive time that you would like to suggest? If so, use the Contact Page at the top of this page.
We are tentatively planning a return visit to Bill Tower's private museum in Plant City in October or November, along with a visit to Stingray Chevrolet (we drive right by there on the way to Bill Tower's house), and then lunch at Buddy Freddy's. Bill Tower says their strawberry shortcake is The Best! Details coming as we approach the fall.
Thanks to everyone that could make The Revs Institute trip, I had a blast and I know you did too! Save the Wave! – Scott
Here's who all attended: Scott Teeters, John Meyerhoff & Mary Carol Plott, Jack Murphy and his friend Elizabeth, Eric & Barb Cohen, Jim Maze,  & Dieidrich Dierks, Russ & Pati Ryan, Gary & Sandy Dahlhofer, Dan Barr, George Paraskis, Mike & Sharon Larouche, and Jeff Conwell & Fred Panaski.