Dateline 12.28.21 – We hope that everyone had a very Merry Christmas! Or, as the crooner Andy Williams used to say, "It's the most wonderful time of the year...".
This year's Christmas Party was held on Saturday, December 18, 2021, at the Tanglewood Community Center, secured by Patti and Russ Ryan of Sebring. Festivities started at 4 pm and rolled on with dinner and our Chinese Christmas Gift Giving. We had 42 members attend.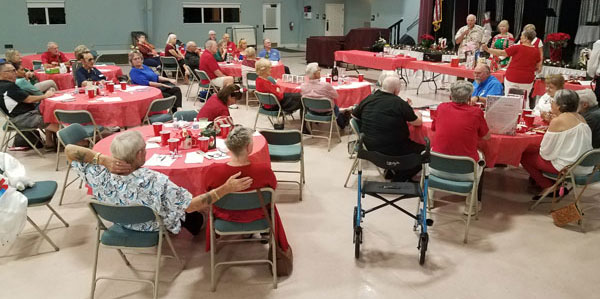 Kudos to Edde King and Mary Carol Plott for coordinating the catered dinner with Hartzell's. . Everyone enjoyed the dinner of barbecue ribs and chicken, salad, potato salad, coleslaw, and cake. Mary Carol and Edde, along with Kathy Rouse, Patti & Russ Ryan, Nell & Rolle Walriven, Tom King decorated the dining hall, and John Meyerhoff setup the holiday music and evening program.
Then we got to the serious fun, the Chinese Gift Exchange. This is arguably the only kind of Christmas gift exchange that is based on stealing gifts.

Those that participated brought a  $15 gift; a men's gift and a lady's gift. Everyone was given a number and called up to pick a gift, then took a gift from the men's or ladies side, and opened the gift to show everyone.
To launch the Slide Show, click the below image.
If you'd like to add a photo from the party, use the Contact/Signup link at the top of the page.
After a few openings and everyone has had the chance to see opened gift, when the next number is called, if there's a gift that was opened that the next person wants, they can STEAL it from the first recipient! The person that had their gift "stolen", can then either "steal" someone else's gift, or go pick an unopened gift. A single gift can be "stolen" three times.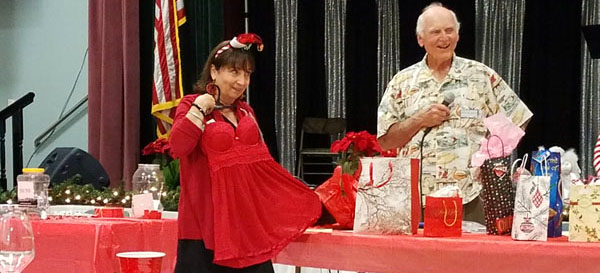 With a group of friends this back and forth "stealing" of gifts generates a lot of laughs and fun!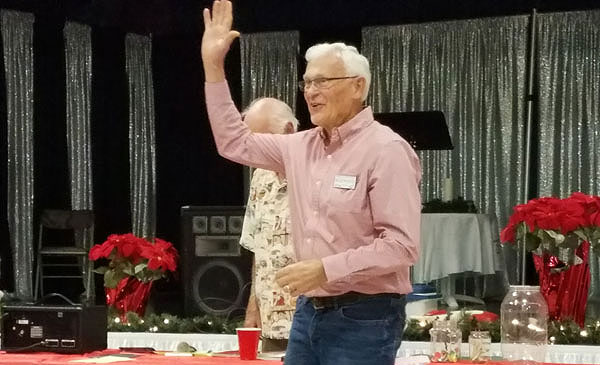 Thanks to everyone that helped make our Highlands County Corvettes Annual Christmas Parts another successful event!
Merry Christmas and Happy New Year! – Scott